Body Care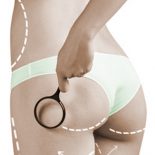 HERBAL CELLULITE SLIMMING BODY TREATMENT 
Tighten and Firm the Skin with this Herbal Cellulite Body Wrap, along with Massage and Vacuum modalities to improve circulation of blood and lymphatic drainage, reducing the appearance of cellulite. This combination of therapy will bring heat and blood flow to the surface to stimulate increased metabolism while toning and smoothing the skin, improving the body profile.
90 Minutes $195
DETOX BODY EXFOLIATION PACKAGE
Lavender Body Exfoliation with Green Tea, Fine Sea Salt, and French Lavender  Aromatherapy will remove excess dry skin while invigorating the circulatory system and detoxifying the body. Warming Lavender Hydration Treatment will then heal and hydrate the skin with the healing powers of coconut oil and calming lavender aromatherapy.
❧ Enhance your treatment by relaxing with a nice cup of our famous complimentary White Moon Tea.

60 Minutes $145
REIKI
Reiki is a system of high-frequency healing energy that flows from the palms of an attuned practitioner. Using a light touch, the Reiki energy is directed to various chakra points (energy centers) to rebalance energy throughout the body and mind, eliminating toxins and energetic blockages and stimulating the healthy function of internal organs for optimal well-being.
60 minutes $165
❧ Enhance your treatment 90 Minuted with Sound Healing $195