Current Specials

Join us Wednesday, Thursday or Friday for any (2) 60 Minute Treatments and add one of the following complimentary upgrades:
❧
Scalp Treatment
❧
Deep Blue Foot Treatment
(Based on availability)
Series Spa-Tacular is back!
Purchase a Series of 6  One Hour Treatments & Receive 15% OFF!
BONUS – Receive one complimentary
Deep Blue Foot Treatment
OR
Scalp Massage
added on to one of your treatments.
Series Services help you commit to your Wellness.  When you make the commitment to your series of treatments you can schedule them out so they become part of your routine.  Each treatment is automatically deducted from your package.  You can schedule treatments in advance or schedule them as you go.  It's never been easier to commit to your wellness!
---
Fill out our intake form prior to your visit!
---
❧ 

EYES 

❧



ORGANIC EYEBROW MICROBLADING
Semi permanent tattoo creates instant lasting brows by pressing semi-permanent organic pigment into the superficial dermis of the skin with a micro-blade. This minimally invasive technique creates crisp hair strokes that mimic the pattern of your natural eyebrow hair.
❧ Fills in gaps and bald spots
❧ Evens out length and size of brows
❧ Organic Plant & Vegetable Based Dye
❧ Made in the USA, Non Iron Oxides
❧ Restore thickness & youth
$499 (Regularly $650) Includes Complimentary 30 Minute consult Prior to day of Treatment 
BONUS Alert!!  Receive a complimentary 
Microblading Touch up (4-6 weeks from initial treatment)
Define shape, darken pigment and sharpen hair strokes with a Microblading touch-up.  (Value: $250)
---
BOTOX LASH LIFT
NEW proprietary formula exclusive service – lift, tint & curl your lashes plus added better than keratin booster treatment! Better results than lash perm, tint or yumi. No damage to natural lashes!
60 Minutes  $130
---
BIO HENNA BROW
Natural Bio-Henna Brow Tint – Dyes eyebrow hair for up to 6 weeks! 45 minutes $58
Natural Bio-Henna Brow Stain – Actually stains the skin for a filled in look that lasts on skin for 3+ weeks! 60 minutes $75
Natural Bio-Henna Brow Stain and Shape – Fill in Brows with stain and brow tweezing re-shaping 60 minutes $95
Add Brow Wax to any service above – $20
---
❧

WELLNESS TREATMENTS

❧



---
OnGuard Massage 
Add the OnGuard Organic Massage Oil to help Sanitize the skin while adding a protective barrier and supporting a healthy immune function.  (No additional charge.  Request OnGuard Oil at time of booking)
Don't be #Anti-Social, Be #OnGuard
---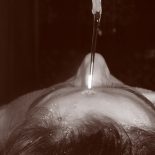 SHIRODHARA MASSAGE & MEDITATION PACKAGE
Ancient Shirodhara ritual brings you into a deep state of relaxation with the slow pouring of warm oils onto the center of your forehead combined with a full body Massage. Includes:
❧ Wellness Massage 60 Minutes
❧ Shirodhara Treatment
❧ Indian Head Massage
❧ Scalp & Hair Treatment
                                          90 Minutes  $215
---
SHIRODHARA SCALP TREATMENT
Experience the slow pouring of warm oils onto the center of your forehead for a Shirodhara Scalp Meditation Treatment which brings you into a deep state of relaxation and meditation. Also includes an Indian Head Massage, Scalp & Hair Treatment.
30 Minutes  $95
---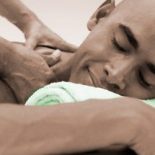 ATHLETE'S MASSAGE PACKAGE

Targets athlete's concerns from excess training for Weight Lifting, Marathon, Sports or Excess Activity. Customized for your specific concerns to include a combination of Cupping Therapy, Hot Stones, Biofreeze, Shiatsu Stretching, Foot Cupping,
Deep Blue Foot Massage & Trigger Point Therapy. Truly gets the knots out, provides pain relief and speeds muscle recovery.
60 Minutes $165
---
ONCOLOGY MASSAGE
Our New York State Licensed Massage Therapists are specially trained and certified in Oncology precautions, manipulations and modalities to deliver safe and effective services in a luxury atmosphere. Specially trained therapists use specific massage techniques to aid in swelling, lymphedema and a variety of conditions. When local massage is not indicated, therapists provide energy work, gentle stretching, pressure point & reflexology points to aid in the body's healing process. Pre and or Post surgical treatments are available.
Initial consultation, evaluation and treatment with plan is scheduled for 90 minutes $185
Follow up visits
60 minutes $145 90 minutes $195
---
COUPLE'S CUSTOM MASSAGE IN THE GARDEN
Enjoy Side by Side Treatments in the comfort of our open air Green Spa Garden.  Cool Mist breeze available on hot summer days!  (Limited availability, weather permitting)
60 Minutes $165 per person
90 Minutes $215 per person
---
LYMPHATIC DRAINAGE MASSAGE
Gentle massage that encourages the movement of lymph fluids around the body.  Perfect for Pre/ Post Surgical treatment or  for your medical needs.  Lymphatic massage can reduce swelling and improve circulation throughout the lymphatic system.
60/90 Minutes $145/$195
with Advanced Specialist add $20
---
❧

BODY CARE

❧



---
❧

MINDSET MASTERY

❧



LIFE COACHING & MENTORING
Care for your Mind with Life Coaching Opportunites.  We are opening up our Life Coaching & Mentoring Mindset Mastery 12 week program to a select few individuals.  Whether you are struggling with the state of the world today or you have a new goal you are working toward, our certified coaches can help give you the momentum you need to take you to the next level.  Not sure if Life Coaching is right for you?  Click here to schedule a complimentary consultation.  
---
INTRODUCTION TO COACHING CALL
Do you need some quick advice? Or maybe you just need another point of view or don't need to commit to a long term solution. Our #Solutionizer sessions are a perfect choice for someone who just needs a little direction. Schedule your session now!
50 Minutes $125
---

DERMAPEN FACIAL
Regenerates skin while improving skin's elasticity & texture.Stimulate collagen immediately with an effective treatment to increase absorption of active ingredients by 400% in this deep cleansing facial.Effects are visible after one treatment. Treats anti-aging, acne, rosacea, pigmentation, scars & wrinkles.
45 Minutes $225
---
TRIPLE OXYGEN BLAST
Double Exfoliation Includes Microdermabrasion and an Intensive Peel followed by a deep Oxygen Hydration.  Get that Summer Glow!
Triple action Radiance Peel combined with Oxygen Infusion Treatment and Hydration Mask to create the ultimate skincare treatment leaving your skin with a radiant youthful glow. Intensely treats most skin conditions.
75 Minutes $225
---
MICRODERMABRASION FACIAL
Diamond wand gently & safely exfoliates without chemicals. Skin is improved by diminishing scars, lines, wrinkles, sun damage & much more. Safe enough for eye & lip area. Immediate results.
45 Minutes $125
---
OXYGEN INFUSION FACIAL
All Skin Types
Ahh… Finally, my skin can breathe… with Oxygen Infused Skincare Treatments!  Revive your skin with this Organic Oxygen Infusion face treatment. This treatment utilizes 100% pure oxygen infused directly into the skin combined with vitamin-infused serum. This celebrity favorite treatment is great for most skincare conditions. This treatment will Even Skin Tone, Treat Hyperpigmentation, Reduce Lines & Wrinkles, Restore Elasticity & Hydration, Tighten Pores, Reduce or Eliminating Acne & Brighten Skin Tone.
60 Minutes $175
---